Apple and Goldman Sachs announced a partnership last week for the issuance of a new Apple co-branded credit card. The new card, expected to launch in early 2019, will replace the card Apple currently supports which is issued by Barclays Plc and has been available since 2005.
No details regarding the new credit card's brand, pricing or benefits has been offered thus far, but we can speculate what these two large and powerful organizations might be contemplating given their respective strengths and what other "new economy" credit cards that are already available in the marketplace provide.
First, let's think about what might be motivating these two companies to come together from a strategic perspective in the first place.  Apple is one of the most powerful and profitable brands on earth (#1 in Forbes' 2017 Most Valuable Brands Rankings; #1 in Brand Finance's Most Valuable Brands 2018 Rankings: #2 in Interbrand's' Best Global Brands Rankings for 2017). Leveraging that brand via a credit card product that offers significant benefits to loyal consumers is, in many ways, a "no brainer".  Couple this brand power with Apple's stated goal of deriving $50B in revenue by 2020 from its Apple Services segment (up from $24.35B in 2016 which includes the App Store, iTunes, Apple Music, Apple Pay, iCloud, licensing and other services) and its easy to understand Apple's motivations.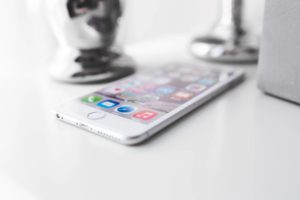 Similarly, Goldman Sachs enjoys a powerful brand image within the financial services industry and has been focused upon the retail/consumer segment of financial services since 2016 via its Marcus retail banking platform. It is already aggressively offering retail deposit accounts and unsecured personal loans via Marcus and is contemplating a wealth management component in the near future.  Adding a consumer credit card to this service offering makes strategic sense.
Both organizations are extremely "customer-experience" focused and strive to deliver their product and service offerings in an easy-to-use, technologically superior manner.  That makes them a good match from a philosophic perspective.  In addition, both bring some significant resources and assets to the partnership that can be helpful in launching and growing a credit card business:
Apple
An estimated 800MM+ iTunes users (last publicly stated figure – 2014)
40MM Apple Music users (as of Q1 2018 – Statista)
86MM (Juniper Research) – 200MM (Kount/Apple Inc.-2018) Apple Pay Users
All of the above have some sort of payment mechanism registered with Apple for consumer purchases of products and services.
Goldman Sachs
The Marcus platform
Capital
Numerous existing partnerships which can be leveraged to source new credit card accounts
A powerful partnership indeed. However, the credit card business is a highly competitive space with large, experienced, deep-pocketed participants who will not cede customers or market share to the Apple/Goldman Sachs partnership without a fight.  The new partnership's success will depend upon several factors including:
What Are Apple's Objectives For the New Card?
Perhaps the most critical factor in terms of likely success for the new Apple/Goldman Sachs credit card is what, exactly, Apple hopes to achieve via its issuance.  The long-standing Barclays Plc issued card is clearly focused upon financing sales of Apple products given its primary benefit of 18 months 0% interest for purchases of $999 or more.  Interest rates upon the promotional financing period's expiration range form 15.49% – 28.49% depending upon the customer's credit score and, if the full amount financed is not completely repaid by the end of the promotional period, interest is calculated from the original purchase date, an expensive proposition from a cardholder perspective.
Granted, the card also offers a point rewards program whereby cardholders earn 3X points for Apple purchases, 2X points for restaurant purchases and 1 point/$1 spent on everything else, but this is a relatively weak program in today's competitive card rewards marketplace.
What is Apple looking for the new card to deliver?  More product sales?  Greater customer loyalty?  Cross product/service integration?  Significant incremental Services revenue to the company?  The answer to this question has significantly different implications for the structure of the new credit card.
How Will These Objectives Translate to Cardholder Benefits?
More product sales would likely mean a lower APR, higher credit limit card available for instant issuance at the point-of-sale (whether that be an Apple Store, an approved Apple retailer or online).  Special financing options for larger ticket items would also be a must for a card such as this.  To fund these financing benefits, it is likely the card would need to offer a less-rich reward/loyalty program of some kind in order to keep the economics needed by both Apple and Goldman Sachs acceptable.
A card designed to achieve greater customer loyalty will be almost the inverse of the incremental product sale offering – higher interest rates, no special financing options and a rich rewards program offering enhanced point/reward earning opportunity tied to purchasing Apple products and services.  Perhaps additional point/reward earning options for other "new economy" purchases such as using the Apple credit card with your Uber or Amazon Prime account.
A cross-product/service integration offering is an enhanced version of the loyalty card.  Perhaps discounts on Apple Music, iTunes and App Store purchases/subscriptions when made with the new Apple credit card.  Automatic registration of the Apple credit card into the Apple Pay wallet on all iPhones (of which Apple sold 216.7MM in 2017).
If making a major contribution to the goal of $50B in Services revenue by 2020 is Apple's objective with the new card, then the loyalty/reward or product/service integration strategy is the likely path forward as these options provide greater revenue potential for Apple in terms of card program revenue sharing with Goldman Sachs and also directly incentivize purchase/use of other Services revenue components such as Apple Music and Apple Pay.
How Will the Partnership Overcome Customer Inertia?
Regardless of the product structure offered, the Apple/Goldman Sachs partnership will face significant hurdles in gaining new customers upon the product's launch.  While the Apple brand is powerful, so is the built up "point equity" many of the customers Apple will be targeting have earned with their current credit card.  Overcoming this natural inertia will require one or more of the following strategies/tactics:
Significant upfront bonus earning opportunities (expensive)
Simple, easy-to-implement registration tools for replacing current cards in various apps and e-wallets for new Apple cardholders (e.g. swapping out old cards for the new Apple card in popular apps such as Starbucks, Uber and Amazon) – Technologically challenging
Offering some type of "equity swap" enabling customers to obtain some value for the rewards they have built up with their current credit card. This could be in the form of discounts on Apple products and services when signing up for a new Apple card and demonstrating the value of the customer's current card "point equity".  It could even come in the form of negotiating with select card programs (e.g. Uber, Amazon) for cross-redemption of points/rewards earned much like is done in the Travel & Entertainment credit card space.  This too will be complicated and expensive.
How Will the Various Risks Associated With the Partnership be Mitigated?
Another element of the Apple/Goldman Sachs credit card issuing partnership that will be a significant factor in the card's overall success, yet has received scant attention, is all of the various risks involved in such a venture.  As any early adopter of just about any new product or service knows, things don't always go to plan.
A new credit card which involves a new credit card issuer and a technologically-complicated product offering is rife with challenges.  Goldman Sachs has never issued a credit card and its infrastructure for doing so will be new and untested in a live environment.  This is not meant in a pejorative way, but any new credit card issuing entity will experience startup/growing pains.  Couple that with what is likely to be a complicated initial product/promotional offering in large volumes and it is likely that some number of customers will be exposed to operational risks/failures.
These failures will create reputational risk for Apple and Goldman Sachs, so they will have to have pre-established processes and contingencies for such failures in place prior to launch. Depending upon the nature and volume of these contingencies, this can be costly.  They may also prove to be insufficient for today's demanding consumer. With so many options in the credit card marketplace, consumers may not be willing to give Apple/Goldman Sachs a second bite of the apple (pun intended) if the first one fails.
So what can we conclude about the Apple/Goldman Sachs credit card issuing partnership?  It is safe to say that each entity brings significant resources to the relationship which increase the likelihood of success.  It is also safe to say that success is not guaranteed and that there are significant hurdles and challenges to overcome before a verdict can be rendered.  Existing credit card issuers can, and should, keep a close watch on developments with the new venture and be prepared to take aggressive, pro-active cardholder retention measures when details of the new Apple credit card offering emerge.