Bill Westervelt
Managing Partner
Mr. Westervelt is a leading expert in the payment systems industry with over 40 years of operating and advisory experience in all facets of the payments industry. Prior to forming a private equity firm, Ashby Point Capital, in February of 2007, Mr. Westervelt co-founded First Annapolis Consulting in 1991.
Mr. Westervelt has advised both domestic and international clients on a range of matters that have impacted the evolution of consumer/commercial payment products and systems. His clients include major international financial institutions, money center and regional banks, transaction processing companies, specialized technology providers, trade and credit associations, and non-bank entities such as retailers and specialized finance companies. His expertise includes designing and implementing payment system strategies, assessing and structuring alliances, evaluating emerging payment systems alternatives and advising clients on mergers, acquisitions, and dispositions.
Mr. Westervelt received his M.B.A. in finance and marketing from the University of Baltimore. He attended the University of Maryland Executive development Program and holds a B.A. in economics from McDaniel College (formerly Western Maryland College).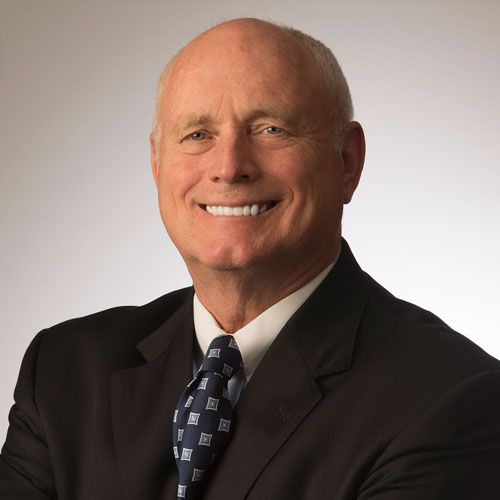 Brian McCutcheon
Partner
Brian McCutcheon is a financial and operating professional with over 25 years of experience in the payments industry with expertise in executing mergers, acquisitions, partnerships and divestitures focused on merchant acquiring, processing and related industries. Brian has significant experience in all stages of the deal cycle including business valuation, due diligence, contract negotiation, and integration. In addition, Brian has been an operating executive where he blended his M&A experience with operating and strategic growth execution.
Brian spent over 20 years at First Data Corporation, where his career progressed through financial planning, reporting and strategy roles concluding with managing and executing the Acquisitions strategy for the Domestic Acquiring division. He then joined the executive team at Transfirst LLC to create and execute an M&A strategy culminating in a sale to TSYS. After managing the Transfirst integration into TSYS, he stayed on to shape the M&A strategy for TSYS Merchant Services. In January 2017 he completed the acquisition of Cayan Merchant Services.
Brian holds a Bachelor of Business Administration from Hofstra University in Hempstead, NY.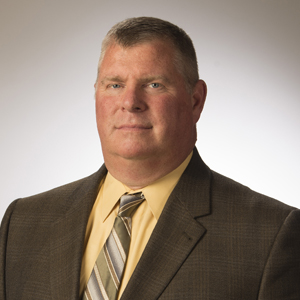 Jeff Slawsky
Partner
Jeff Slawsky is a Partner in McGovern Smith Advisors and a payments industry executive with over 37 years of industry experience. From February 2010 to May 2013, Mr. Slawsky was Managing Director of The Kessler Group's Marketing & Consulting Solutions practice. Prior to that, Mr. Slawsky was the founder and principal of the independent consulting firm J. Slawsky & Associates, Inc., where he advised financial services organizations and technology companies around the globe on business strategy, product development, operations and other matters.
From 1980 to 2000, Mr. Slawsky held positions of increasing responsibility in the financial services industry in such notable institutions as Partners First (a joint venture credit card company of Bank of Boston, Bank of Montreal and First Annapolis Consulting), Bank of Boston, Bank One and HSBC Bank (USA). He specialized in retail financial service products, with particular emphasis on credit cards.
Mr. Slawsky holds a BS in Marketing Management from the State University of New York at Buffalo (1980). In addition, he is a 1987 graduate of the Consumer Bankers Association Graduate School of Retail Bank Management at the University of Virginia. Mr. Slawsky is a frequent speaker at industry events and also the author of the book The Bank Card Business: Today and Tomorrow published by the American Bankers Association in May 2003, and co-author of the book Managing a Successful Payments Card Business published by Gower Publishing (London) in November 2005. From 1994-2014 Mr. Slawsky served as an instructor with VISA Europe International Bankcard Business School (Cambridge, UK) and VISA Inc. Bank Card Management Schools.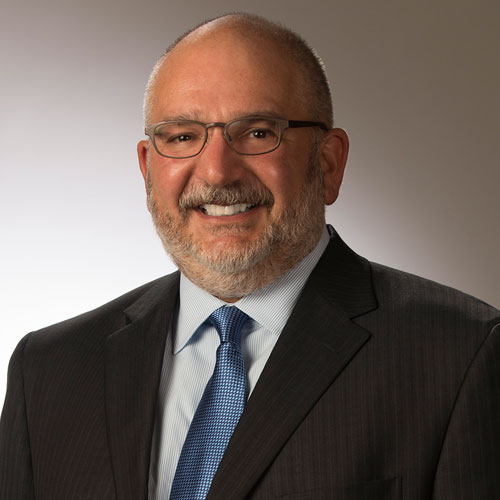 Jeff Tassey
Partner
Jeffrey A. Tassey manages the Electronic Payments Coalition (EPC), which includes credit unions, community banks, and payment card networks that move electronic payments quickly and securely between millions of merchants and millions of consumers across the globe. EPC powers Community Merchants USA (CMUSA)—a one-stop resource to help small business owners use electronic payments to help start, manage and grow a business.
Mr. Tassey formed the government relations firm of Tassey & Associates in 2004, which specializes in issue, coalition and legislative risk management involving complex, unpopular issues, with a concentration on financial services, bankruptcy and legal reform issues.
Mr. Tassey also led the Coalition for Responsible Bankruptcy Laws during the nine year battle to obtain bankruptcy reform, culminating in the passage of the Bankruptcy Abuse and Prevention Act of 2005. In 2003, he founded and managed the Partnership to Protect Consumer Credit, which obtained passage of the FACT Act in 2003, renewing the Fair Credit Reporting Act.
Prior to the establishment of Tassey & Associates, Mr. Tassey served as a partner at Williams & Jensen where he led the firm's Practice Group for Financial and Judicial Reform Issues. Previously, Mr. Tassey held the position of Executive Vice President for Legal and Government Affairs for the American Financial Services Association.
Mr. Tassey spent nine years as a senior Congressional staffer, serving as Counsel to the Subcommittee on Commerce, Consumer and Monetary Affairs of House Committee on Government Operations, and as Banking Counsel to the Honorable Doug Barnard, Jr. Leading up to his Congressional career, Mr. Tassey received a Public Affairs Fellowship from the Hoover Institution at Stanford University, was a visiting scholar at the American Enterprise Institute and completed his fellowship at the Joint Economic Committee of the United States Congress.
In January, 2001, Mr. Tassey was named to the Bush Administration transition team to provide advice to the Treasury Department on financial issues and appointments. In 2004, the Hill newspaper named him as one of the top financial services lobbyists.
Mr. Tassey received a BA in History from the College of Wooster in Wooster, Ohio and a JD from Washington University in St. Louis, Missouri. He was awarded a Public Affairs Fellowship at the Hoover Institution at Stanford University.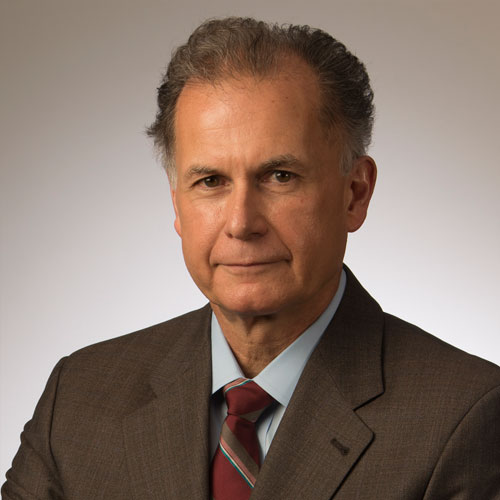 Jim Leroux
Partner
Mr. Leroux's expertise is helping payments industry companies to develop and implement their growth strategies and to complete strategic transactions, including mergers and acquisitions, partnerships, outsourcing and other transactions. Mr. Leroux also has extensive experience working with payments industry companies on legal and regulatory compliance matters.
Mr. Leroux is a co-founder and partner in Ashby Point Capital, a private equity firm that invests in, and provides strategic advice to, leading payments industry companies. Mr. Leroux is the former President of SVM, a global leader in gift and prepaid cards, and one of Ashby Point Capital's portfolio companies.
Previously, Mr. Leroux was Partner and General Counsel at First Annapolis Consulting where he specialized in the payments and transaction processing practice areas, including projects involving card issuing, prepaid cards, merchant acquiring, retailer services, electronic banking, loyalty/rewards, item processing and transaction processing. He helped a major retailer negotiate the sale and outsourcing of its $4 billion credit card portfolio and worked with a regional bank on a $2 billion credit card joint venture. He also helped an early stage company (subsequently acquired by PayPal) negotiate an extensive strategic partnership with a large financial institution, including the financial, marketing and technology components of the partnership.
Earlier in his career, Mr. Leroux was an attorney for Bingham Dana, LLP (now Bingham McCutchen) in Boston, specializing in mergers and acquisitions, joint ventures and other strategic transactions in the financial services area and also providing financial and legal advice to early-stage technology companies.
Mr. Leroux graduated from Tufts University with a B.A. in economics and received his Juris Doctor, Magna Cum Laude from Boston College Law School where he was a member of the Order of the Coif and Boston College Law Review.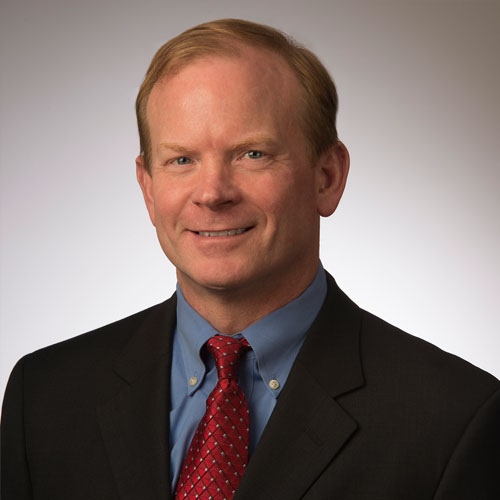 John McGovern
Partner Advisor
Mr. McGovern is President and Partner at McGovern Smith Advisors, LLC. He specializes in government contracting, international law, defense and intellectual property law before the Executive and Legislative Branches. Prior to starting McGovern & Smith, LLC, a lobbying firm in Washington, DC, in January 1997, Mr. McGovern was a partner at the law firm of Wunder, Diefenderfer, Cannon & Thelen. Mr. McGovern has provided legal counsel to major U.S. and European companies interested in forming joint ventures for markets throughout the world. Mr. McGovern also represents a number of domestic and foreign companies before Congress, including defense companies, health care companies, pharmaceutical companies, development companies, and major trade associations.
Before entering private practice, he was Legislative Assistant to the Chairman of the Securities and Exchange Commission. In that position, he assisted the Chairman, Commissioners, and Commission staff in the preparation of testimony and other documents for Congressional committees and he participated in all closed and open Commission meetings. From 1978 to 1983, Mr. McGovern was a Legislative Assistant to Senator Richard G. Lugar. In that position, he prepared policies, legislative initiatives, position papers, and speeches for the Senator in the areas of commerce, defense, and international trade.
Mr. McGovern holds a Juris Doctor degree from the Georgetown University Law Center. Mr. McGovern attended Vanderbilt University and the University of Maryland where he earned his Bachelor of Science degree and pursued business graduate studies. He is admitted to the practice of law in the District of Columbia.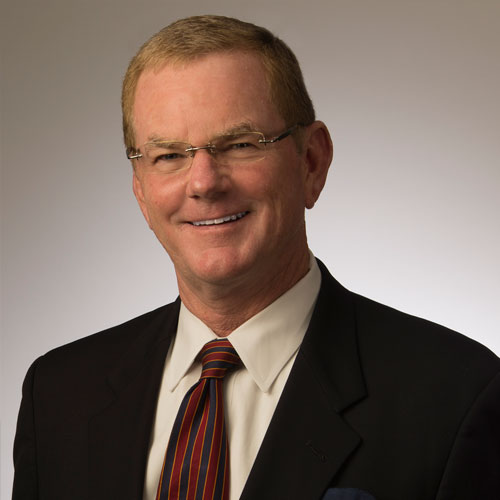 Julie Miller
Principal
Julie Miller has over 10 years of private equity, business consulting and office management experience. As principal and an original member of McGovern Smith Advisors, Ms. Miller is actively involved in all aspects of the firm. At McGovern Smith Advisors she oversees and manages the company's financials, marketing, website production and supports business development.
Ms. Miller is also an original member of Ashby Point Capital, a private equity firm specializing in payments systems and financial service companies all over the world.
Ms. Miller holds a B.A. in Communication with minors in Marketing and Public Relations from Virginia Tech.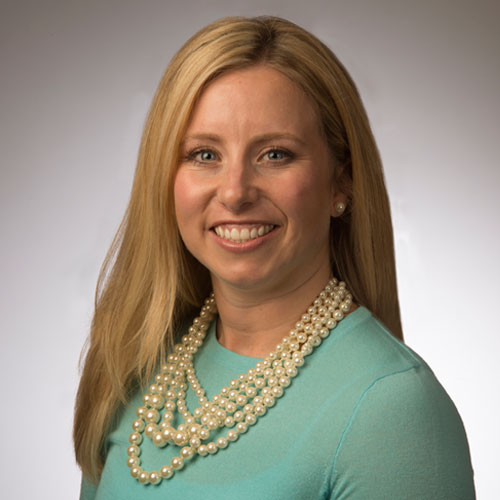 Paul Tomasofsky
Partner
Paul Tomasofsky is a Partner in McGovern Smith Advisors and a payment systems executive with over thirty years' experience in retail financial services including bill payment, electronic invoice presentment, merchant acquiring, debit card issuing and acquiring, ATM management, ACH and Internet payments, mobile banking and payments, transit payments, EMV, remote deposit capture and check truncation.
Mr. Tomasofsky was the founder of Two Sparrows Consulting and has advised numerous industry leading firms including First Data, Image Products, Inc., NACHA, PULSE, MoneyGram, HSBC, The Port Authority of New York/New Jersey, BITS, NBPCA, Q/S1 Data Systems, Solutran, The Bancorp, TCH, NYCE, WACHA, NEACH, Pay-O-Matic, U.S. Treasury, UnionPay, Shazam, VISA and MasterCard. It specializes in strategic planning, business development, management consulting, training, competitive analysis, and product development.
Before his current position, Mr. Tomasofsky was Vice President of Strategic Business Development for NYCE Corporation, Montvale, NJ. There, he was responsible for engaging other payment companies in business formations including alliances, strategic partnerships, and acquisitions. Earlier, he was Vice President of Advanced Products for NYCE, responsible for developing emerging products including SafeDebit, an Internet PINned debit payment product. In the mid '90s, Mr. Tomasofsky was Director of Implementations for Visa Interactive, where he was a pioneer in remote banking and electronic bill pay delivery. At the beginning of his career, he managed a national merchant credit card acquiring portfolio and introduced one of the earliest offline debit card programs, both for First National Bank of Maryland.
In December, 2009, in addition to his work at Two Sparrows Consulting, Mr. Tomasofsky became the founding president of the Secure Remote Payment Council. The Secure Remote Payment Council is dedicated to the growth, development and market adoption of debit based internet eCommerce and mobile channel payment methods that meet or exceed the security standards for pinned based card present payments. It accomplishes this by encouraging and supporting those activities that accelerate the implementation, adoption and promotion of these payments. In April, 2012, the Council formed a working group comprised of leading pinned debit networks to define and adopt a POS and ATM solution for EMV implementation in the U.S. Mr. Tomasofsky serves as group leader for this effort.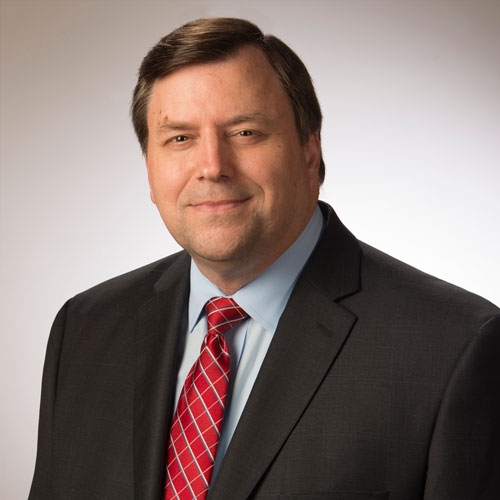 Sean Songer
Partner
Mr. Songer's expertise is in commercial payments. He has advised financial institutions, third party technology providers, and large corporates in creating, executing, and managing their accounts payable and accounts receivable payments strategies. Mr. Songer has extensive experience with issuing and acquiring and has expertise in a variety of payment types. Mr. Songer's experience in the B2B space goes beyond payments to include other service providers throughout the B2B value chain including established players and fintech start-ups.
Prior to McGovern Smith Advisors, Mr. Songer was the Chief Operating Officer and co-founder of Kontrol Payables, a B2B payments provider offering electronic accounts payable solutions to financial institutions and large corporates. In that role Mr. Songer was responsible for establishing and maintaining key partnerships with agent banking partners and card management technology providers. He also managed the company's internal and external resources responsible for business development and sales, system integration, and supplier enablement.
While at Kontrol, Mr. Songer also provided consulting clients with strategic assessments, go-to-market planning advice, provider selection and negotiation services, and product implementation support. Mr. Songer has worked with a wide variety of clients, including issuers, ERP providers, issuing processors, electronic accounts payable providers, EIPP providers, and large corporates looking to automate their B2B payments processes. Key project work includes strategic advisory and M&A services, vendor selection, negotiation, and due diligence support, direct and channel sales strategy development, and product design and management.
Mr. Songer is a graduate of Yale University and holds an MBA from New York University's Leonard N. Stern School of Business.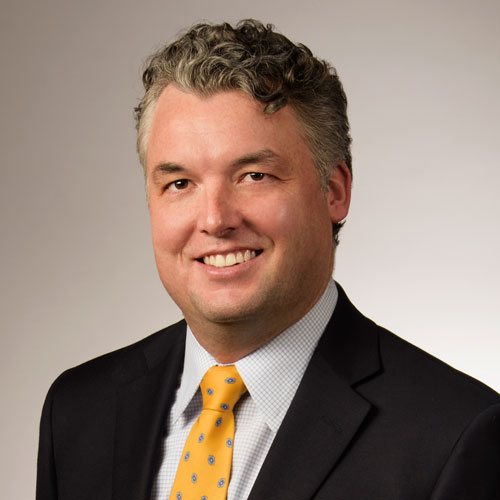 Scott Reaser
Partner
Mr. Reaser's expertise is in helping leading financial institutions, card issuers, new entrants, and others in evaluating, structuring, and negotiating card brand, EFT network, card processing, ATM driving, portfolio servicing, and other relationships in the card payments industry. Mr. Reaser also has extensive experience assisting leading financial institutions, industry service providers, and others with strategic initiatives in the debit card industry.
Prior to McGovern Smith Advisors, Mr. Reaser was a Principal at First Annapolis Consulting where he spent over 15 years advising the firm's credit card issuing and deposit access clients on strategic growth, vendor selection, contract negotiation, process optimization, and other matters. Until recently, he managed for over 8 years the firm's strategic sourcing practice and established himself as the advisor of choice among the largest financial institutions in the U.S. and Canada. Mr. Reaser has extensive experience evaluating, structuring, and negotiating payments relationships across all industry segments, including consumer credit, commercial credit, private label, signature debit, pre-paid debit, EFT network (ATM & PIN-POS), and other segments.
Mr. Reaser also supported the firm's deposit access clients throughout his tenure at First Annapolis. Key project work included client strategic assessments and vendor selection related to the Durbin amendment, supporting numerous leading EFT networks, group service providers, and others in developing their respective debit industry growth strategies, performing due diligence on client acquisition targets, and managing several mergers and acquisition sales processes, including First Data's ownership interest in NYCE as part of the U.S. Department of Justice's mandated divestiture.
Mr. Reaser was a commissioned officer in the U.S. Navy. While in the Navy, he graduated from the distinguished Naval Nuclear Power program and was certified Chief Engineer (Nuclear Power) by the U.S. Department of Energy.
Mr. Reaser graduated from Wharton (University of Pennsylvania) in 1998 with an M.B.A. in Finance and Marketing. He also holds a B.S. (Honors) in Electrical Engineering from Boston University.